About the Company
"Agrodar-
Ukraine Plus"
is one of the large agricultural holdings, which is represented and active in the Ukrainian and European markets since 1993.
The company
cultivates the soil
in Kirovohrad and Znamianka Districts. We do not use synthetic chemicals, genetically modified organisms, and ensure minimum ploughing of soils.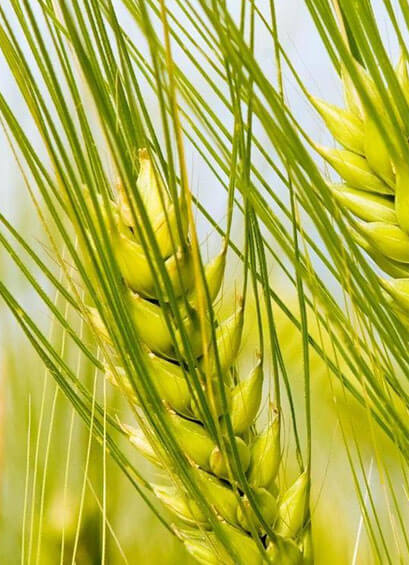 The Company's assets
include more than
8000
hectares
of arable black soil,
of WHICH
1,200
hectares
have been allocated for organic crops growing
Cold Storage Facility
«Green Card»
is the trade mark under which the Cold Storage Facility produces a wide range of frozen vegetables, berries, mushrooms and vegetable mixes.
IQF
INSTANT freezing TECHNOLOGY
All the products are obtained by closed-cycle technology: they are grown in the producer's own fields, and then they are immediately frozen and packaged after being harvested. It is important to note that the products under IQF technology are frozen instantaneously and at very low temperatures, allowing to perfectly keep all their taste and useful properties.
The highest quality raw materials, advanced cultivation technology, strict control at all stages of production and high degree of environmental friendliness – all these factors place TM «Green Card» among the Ukraine's leading brands, being highly appreciated by the consumers.
FC "Berezhynske"
The company
has been certified for organic crops cultivation technology. We grow rye,millet and milkon the land allocated for organic farming.
1200
hectares
of land have been allocated for organic production
Among these crops, pumpkin is also high on our list. The Company grows pumpkins of varieties "Zhdana", "Dolia" and "Hull-Less" which is intended mainly for pumpkin oil production. The demand for pumpkin seeds and oil is conditioned, first of all, by their exceptional medicinal properties.
It is very important to follow the technology standards in pumpkin seeds processing. The first step is acceptance of the seeds, then they are cleaned from impurities and husks. Afterwards, the seeds are calibrated and sorted and then soaked and hulled. Before packing the seeds go through the last two stages - drying and optical sorting. The "Berezhynske" Farming Company priorities in growing pumpkins are our own resource potential, as well as unique natural and climatic conditions for growing pumpkins.
And the harvests that we gather testify to excellent high quality and high nutritional value of the grown product.
Grain elevator facility
The grain elevator
has its own railway line at the Trepivka station of Odessa Railroad. Modern equipment allows efficient cleaning and store of agricultural products.
In 2015, were grown and harvested in the fields of the holding.
22,000
tons
of grain, oil and industrial crops
25,000
tons
Volume and shipping storage reached
Grain elevator facility working within the Company's structure carries out cleaning, storage and shipment of grain, oil and industrial crops in the amount of up to 25 000 tons. The daily average elevator capacity: acceptance - up to 600 tons, processing - 300-350 tons, shipment - 350 tons.
For processing and cultivation of land the company uses modern agricultural equipment and machinery. During the year, our experts study and apply new technologies of cultivation, most advanced green farming methods in order to insure the maximum possible croppage.
Znamianskyi Granit
The company
offers a full range of services related to the production and transportation of fractional gravel, as well as drilling and blasting operations.
500,000
м3/year
CAPACITY OF Crushing AND SORTING Plant
Granite gravel is obtained by crushing natural granite in a crusher, and before that monolithic granite rocks are blasted.
Cubed crushed granite is the strongest and ensures the most dense packing. It is the type of gravel produced by "Znamianskyi Granit" Company in their quarries. Another important characteristics is high strength of granite gravel, as well as that it is quite easy to process and has excellent water absorption, density and frost resistance.
The quarry offers various fractions of gravel: 2-5, 5-20, 20-40, and 40-70. Its quality is assured by the Crushing Plant built on the basis of domestic and foreign companies' experience.
Crushed granite complies with DSTU B. V.2.7.-74-98 (harmonized with the Interstate standard GOST 8267-93).